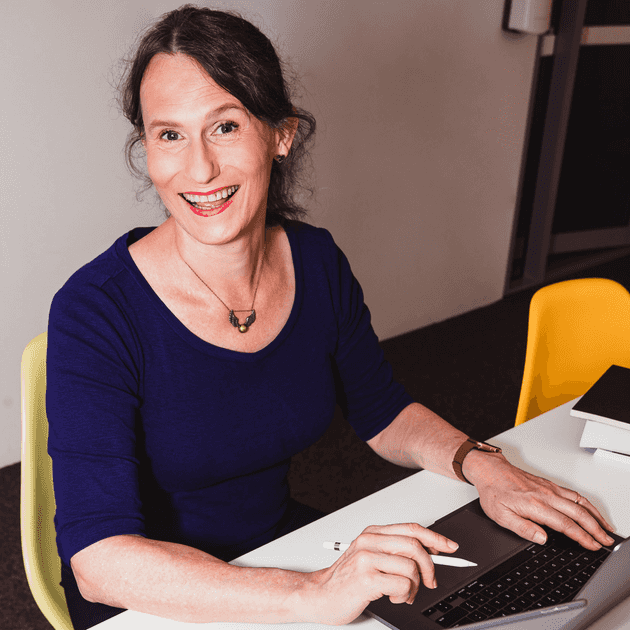 Sarah Smith
Did you know Sarah was covered in Game Informer magazine? Check the press coverage and releases for details.
Brisbane Developer
Why did Sarah create Smithsoft?
When I founded Smithsoft in 2012 it was for building my own apps and games. I quickly found myself doing bespoke apps for people too. Soon I was doing that both here in Brisbane and also remotely for folks overseas. In 2017 my co-founder & I began award winning startup Sortal. For that I built patented AI-powered image management software for the iPhone.
Read more about Sortal on our portfolio pages.
Worldwide Expertise
Sarah is a Brisbane app developer. But she has over a decade of mobile device experience, including working in Europe & the USA. She has worked for companies such as Nokia, Google and Expedia.
Sarah is an international speaker and expert in creative teams and agile projects, mobile development and technical architecture for apps. For my apps she builds scalable architecture for app backends.
Here's Sarah speaking at Pacific++ in 2017.
Cross platform Veteran
What a lot of people don't know about Nokia is that they have developed cross-platform technologies. That is to say, tech that works on Mac, Windows or Linux; or on different devices like iPhone and Android.
Sarah was a core-developer & team lead on graphics for Nokia's "Qt 3D" cross-platform graphics software. She has worked on Linux powered phones, and built one as part of Norwegian software company Trolltech, before they were acquired by Nokia.
There's React Native and Flutter dominating the market for cross-platform these days. Unity, Unreal and other cross-platform game technologies make great choices for some apps.
Here's Sarah speaking about the choices at tech group Game Dev Brisbane.
While other apps suit using native technologies like Swift or Objective-C on iPhone, and Java or Kotlin on Android. Sarah has worked with all these and more.
App Developer Brisbane
Sarah is a Brisbane local, entrepreneur, and an expert app developer. With Smithsoft for typical projects she utilises her cross-platform, multi-language skills to build the app from the ground up.
For larger apps as well as writing code herself, she leverages her years of team leading & project management skills. She will project manage & collaborates with a distributed team of top creatives & frequent collaborators.
Awards
For her work on the Sortal app Sarah was awarded App Developer of the Year in 2018 from Women in Digital.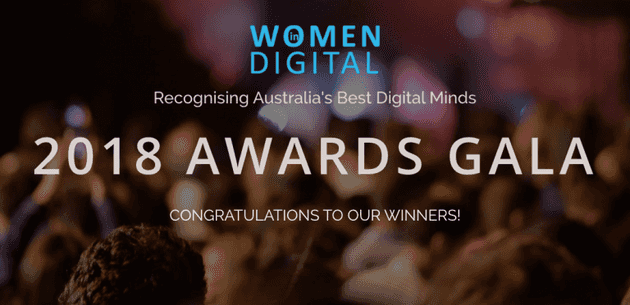 The award also called out her volunteer work on diversity in hiring and mentoring women coders, at the presentation in the Brisbane Convention Center.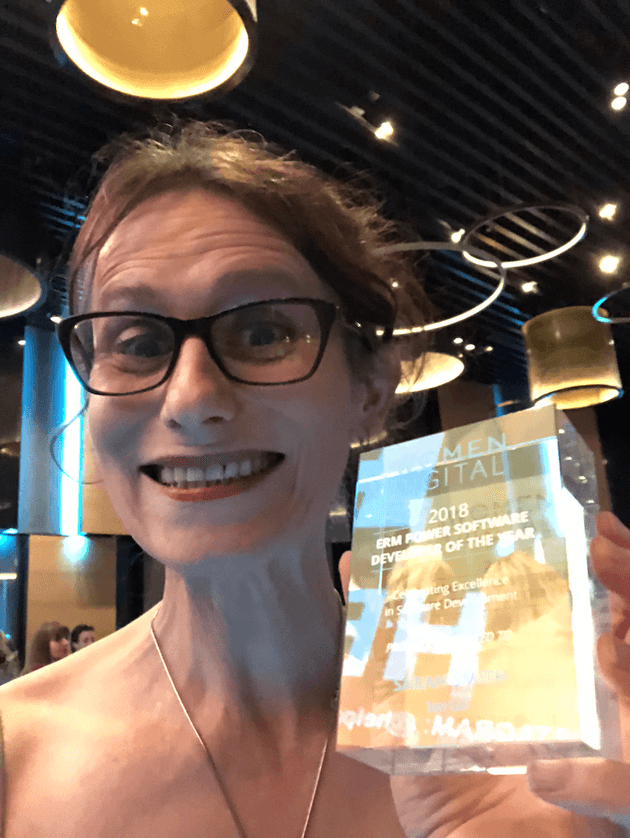 Sarah has worked in a professional capacity with & codes in the following technologies:
Swift, Objective C, C++
Java, Kotlin
Perl, Bash, Linux, Shell
Javascript, Ruby on Rails
Google Firebase
AWS, DynamoDB, Cognito
Secure programming & systems