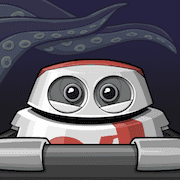 Can you out-smart the alien space squid? Plucky space repair robot Space Bot Alpha finds his space ship has been invaded!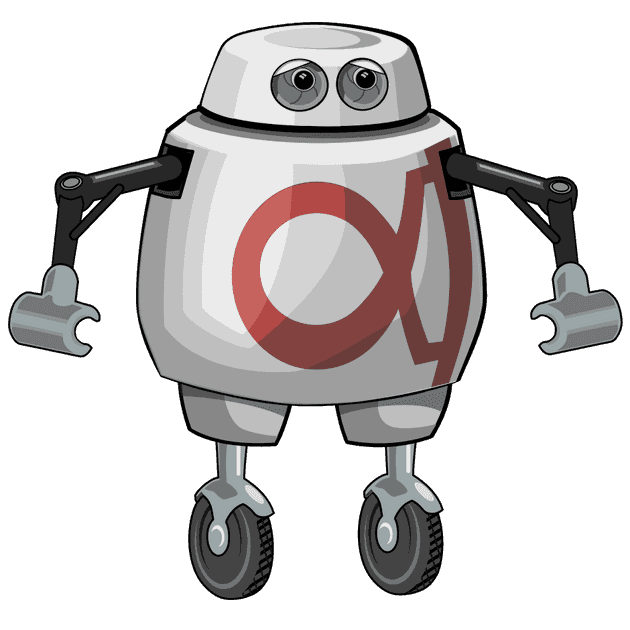 Alpha can use his shields as long as he's on the ships power rails. Guide him to build walls and seal off the levels. But watch the wily alien! His touch is deadly when Alpha is out wall-building, and away from the power rails! Flash-bombs and energy powerups can help Alpha, explore the levels to find them before sealing it off.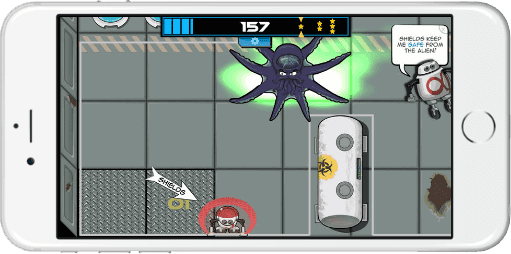 Once 75% of a level is sealed, the win is triggered with 1 star. But the more you seal off the more you're face to face with the evil space squid! Only top skill Space Bots can get 2 or 3 stars!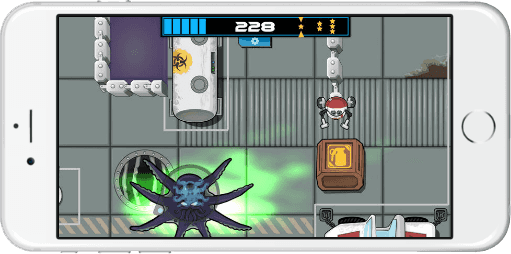 Get powerups and speed boosts while using the maps to advantage to guide Alpha to victory over the space squid.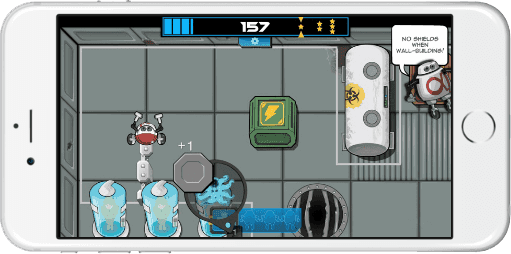 In the Press
When Space Bot Alpha launched we got out into the press to promote it.
Here on GameDeveloper.com is one of the articles published.
We also got a write up in Game Informer magazine. They covered the angle of how a one-woman studio built a native game in 6 months.