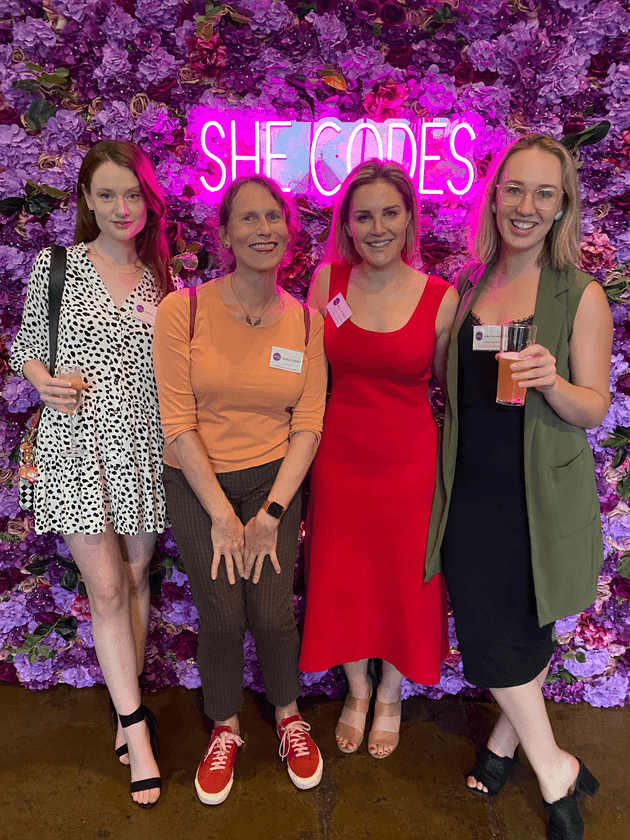 There's been a number of travel opportunities with ThoughtWorks since I started, and each one has been a breath of fresh air.
The work is hard, and there's lots of it, so any opportunity to travel and hang out with colleagues, industrty luminaries and the tech community is worth grabbing.
Above I'm with folks from the Women in Digital gang attending a graduation day ceremony for She Codes, a community programme offering women and under-represented gender minority people chances to skill up in technology.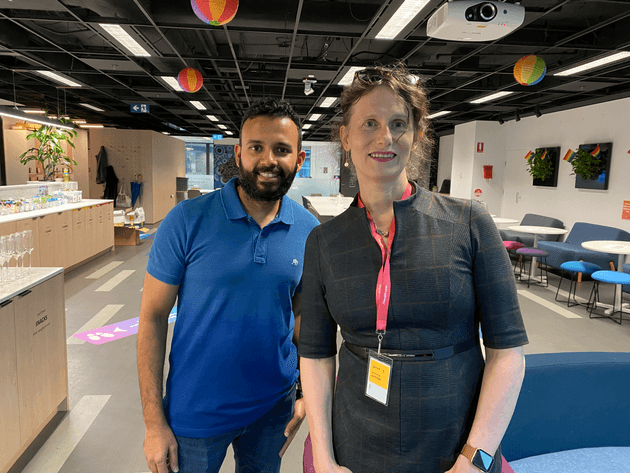 .
One of the reasons I joined ThoughtWorks was for their focus on diversity and as a queer lady myself the fact that I can see people like me not only included but represented and consulted means a lot.
Check out all the gay flags and balloons on display here at the Sydney Thoughtworks office, where I travelled for a WomanHack hiring event last year.